Cairnmount Warrior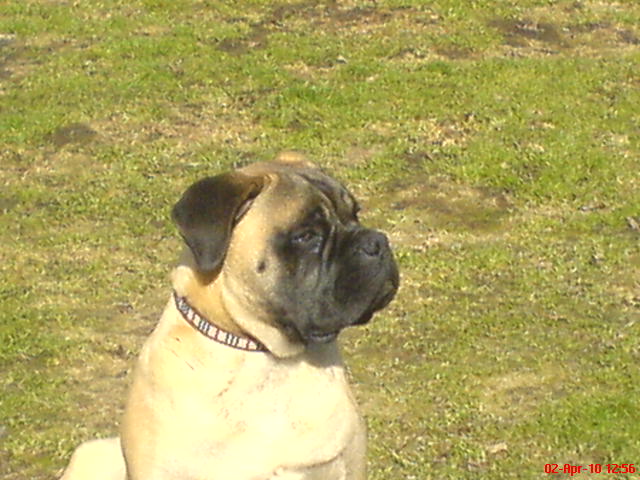 Bear was born in October of 2009. He is a brother to Jack, Chip and Morgan. Their litter is the product of a mating of Robbie and Izzy.
---
Sadly, Baby Bear was lost to us on the 15th of March 2011. He will be sorely missed as he was the pinnacle of direction in our breeding. In his short life he was a joy to have with us.
YOU WERE ALL WE WISHED FOR
You're coming here was such a joy
A strong and handsome puppy boy
You grew and developed, in love enveloped
you were all we had wished for.
We cared for you the best we could
We watched you grow, as we hoped you would
The love you gave us knew no bounds
you were all we had wished for.
A happy boy, you loved to play
So happy in your own sweet way
Your face, Your head, Your wagging tail
you were all we had wished for
You grew so strong,
did little wrong
But still you loved a cuddle
you were all we had wished for
And then that day, that fateful day
the call from the vet, So sorry to say
the day you went away
you were all we had wished for
You left us then
We know you didn't want to
Our minds, our thoughts, are with you now
you were all we had wished for
Time may pass and pain may ease
But that will not our hearts appease
You're missed so much with every beat
you were all we had wished for
You're safe now Baby Bear
No harm can come, and soon again we'll meet
At Rainbow bridge, that's where we'll meet
And now.........you are all we wish for